We are the

Stamford High School Class of 2019

(In case you hadn't noticed). This site was graciously created by one of our 9 officers,

John Bolognino

. According to "numerology-thenumbersandtheirmeanings.blogspot.com", 9 is a number evoking charity, generosity, and selflessness; qualities we hope you will exhibit when you buy stuff from us.

We are using this website to promote the many fundraising and community service activities that we have throughout the year. All of the money made from our fundraisers goes toward various events that we must pay for in the future, most notably, our two proms. We are working hard to create a network of ways for members of our school community to reach us whenever they need to and to be able to get involved with their class if they wish to help out. Or even just talk to someone. Talking is healthy. We are good listeners. Also we are striving to reach a peace treaty with the 3-headed rodents which have monopolized most of the 7th floor bathrooms. We find their demands quite unrealistic and honestly their pretty mean. Try not to provoke them. We're working on it.
---
Members
​MYSTERY
Powered by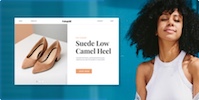 Create your own unique website with customizable templates.